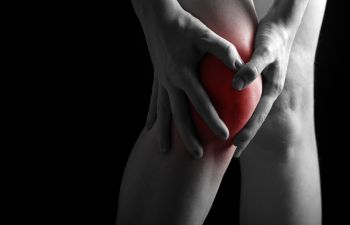 Do you have "bad knees"? Whether you are battling arthritis after years of playing competitive sports or you simply want to protect your recent knee-replacement, it can be difficult to find ways to stay active. However, there are certain sports that can satisfy your competitive edge and keep you fit, even if you have bad knees. Avoiding running and jumping is vital for the protection of your knee joint. Here are some excellent sports that won't ruin or aggravate your knees:
Swimming
Perhaps the best sport for damaged knee joints is swimming. This exercise puts minimal pressure on your joints. If you need more competition, consider joining a swim team or trying water polo. You'll be benefiting other aspects of your health too. The Centers for Disease Control and Prevention states that exercising in the water decreases your risk of developing chronic illnesses and improves your mental health.
Rowing
Crew rowing is a great choice if you need to avoid weight-bearing activity on your knee yet you are still able to bend and straighten your knee without pain. Rowing is excellent for building upper body strength, and there are techniques that you can use that put more strain on your upper legs rather than your knees.
Cycling
Cycling can keep your blood pumping outdoors without unnecessary knee strain. This is a sport that you can take slowly and leisurely if you wish or ramp up for more intense activity or competitive racing. For those that have a limited range of motion or need to put even less strain on the knee, a recumbent bike may be the best option.
Whatever activity you choose, it is important that you at least stay active after a knee injury or knee surgery. This promotes better heart health and guards against diabetes. Before you begin any exercise program, however, always consult with your physician. At Manhattan Sports Therapy, we can offer an appropriate physical therapy plan or rehabilitation regime to ensure you can achieve the level of activity you desire. Our clinic also offers a number of non-surgical and effective sports medicine treatments to ease and manage chronic knee pain, such as the following:
Acupuncture
Active Release Technique® (ART)
Cold-Laser Light Therapy
Graston Technique®
Joint Support Taping
Kinesiology Taping
Muscle Stretching and Strength Training
Soft Tissue Treatment
Don't let your bad knees hold you back. Call Manhattan Sports Therapy today.