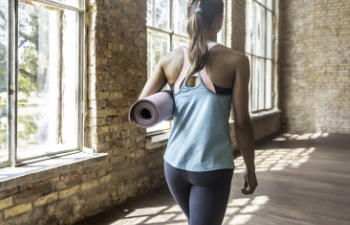 When choosing between Chiropractic or Physical Therapy, it can be hard to tell which is best for you. Many of their treatments and approaches overlap, but when applied in the right situations, they are one and the same.
Historically, chiropractors are known for their hands-on approach to loosen and limber the body, while physical therapists strengthen areas of instability and weakness through exercise. These days, both practitioners up-to-date on research and modern techniques will use each others approaches to provide therapy to their patients. For example, chiropractors learn that rehabilitation exercises are effective for their patients recovery. And physical therapists find that spinal manipulation helps certain conditions and injuries.
Bottom line, if you suffer from pain that is impacting your life, do see any highly-recommended Chiropractor or Physical Therapist. At Manhattan Sports Therapy we use an integrative approach between the two therapies so you don't have to choose! They are complementary and not all that different.
If you are interested in learning more about about Sports Therapy in NYC, please call (212) 310-0100 to schedule an appointment today or contact us.