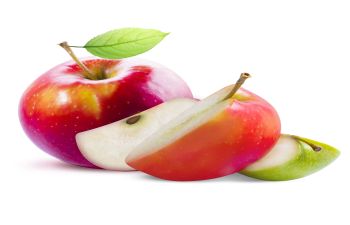 Arthritis is one of the most common chronic medical conditions in the United States. It refers to inflammation of the joints. While there are several types of arthritis, osteoarthritis is the most prevalent. Osteoarthritis typically affects aging adults as well as athletes. Unfortunately, arthritis can produce symptoms that limit the ability to move without pain and can greatly disrupt your quality of life. Therefore, it is important that you work with your physician to manage your osteoarthritis symptoms. In addition to medication, joint injections and other therapies, osteoarthritis can be greatly improved by eating certain foods. In fact, your diet can play a leading role in fighting inflammation in your body – the catalyst to painful arthritis symptoms.
8 Foods Arthritis Sufferers Should Consider
The pain and limited range of motion associated with osteoarthritis is due to inflammation at the joints. The following foods are known to lower inflammation, reduce morning stiffness and fight osteoarthritis discomfort:
#1 Salmon: The omega-3 fatty acids reduce joint pain and shorten the duration of morning stiffness.
#2 Bananas: High amounts of magnesium and potassium are known to increase bone density and alleviate arthritis pain.
#3 Blueberries: Rich in antioxidants, this fruit guards your body against inflammation as well as free radicals, which can damage your cells and organs.
#4 Green Tea: This soothing beverage is known for its strong anti-inflammatory properties.
#5 Orange Juice: Vitamin C promotes the development of normal, healthy cartilage within the joints.
#6 Peanut Butter: Did you know that the vitamin B3 in peanut butter can support flexibility and reduce inflammation in your joints?
#7 Lobster: This seafood delicacy is rich in vitamin E, a supplement that may offer protective qualities for knee osteoarthritis.
#8 Pineapple: It is not uncommon for coaches to suggest this fruit for athletes who need to heal a sports injury. The enzyme bromelain works to reduce inflammation.
Just as it is important to add certain foods to your plate to fight osteoarthritis, there are also foods to avoid, such as sugar, salt, fried foods and even dairy. Treating arthritis with what you eat can be a simple yet very effective way to manage your daily symptoms.
Diagnosing Osteoarthritis
It can be disheartening to learn that you have arthritis, but it doesn't mean the end of your active days. In fact, not moving at all can worsen arthritis symptoms. It is important that you first get an accurate diagnosis from your physician and follow treatment recommendations that can reduce the stiffness, inflammation and pain associated with your condition. If you experience the following in one or more of your joints, you may have osteoarthritis:
Stiffness
Pain
Inflammation
Decreased range of motion
Redness
Arthritis attacks can prevent you from living your life to its fullest. Dr. Rolland Miro has experience in treating all types of arthritis and can help you achieve the pain relief you deserve. We love educating patients on the natural ways they can fight joint inflammation on a daily basis, which can certainly include a strategic diet and nutritional intake. Call today to schedule your appointment to relieve arthritis pain.