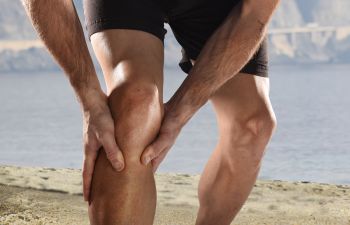 Anterior cruciate ligament, or ACL, knee injuries are painful and debilitating, and can be an unfortunate outcome of playing some of your favorite summer sports. They occur when the ACL ligament in the knee is over-stretched and tears, causing swelling and an inability to walk or continue your normal activities.
Surgery is often required for severe ACL tears, and whether you're a professional athlete or a weekend warrior, this can be scary to consider. How long will it take me to recover? Will I be able to return to the field, track or court again?
While we specialize in helping patients rehabilitate after their knee surgery, our experts at Manhattan Sports Therapy also recognize the following tips that can be done before your procedure to speed and ease your recovery:
Stop smoking. According to the American Academy of Orthopaedic Surgeons, people who stop smoking before a musculoskeletal procedure have better outcomes, quicker recovery times, and less post-op complications.
Talk to your doctor about meds. If you regularly take an aspirin or blood thinner, he or she may recommend you stop taking them at least a week before surgery to prevent bleeding.
Eat well and get some rest. Arming your body with everything it needs to recover quickly includes eating a well-balanced, nutrient-dense diet and getting quality sleep.
Prepare and protect your knee. For fast recovery times, consider talking to your doctor about any strengthening exercises you can do. Also make sure to ask which exercises you should avoid to prevent further injury.
In addition to the steps above, Manhattan Sports Therapy is here for you pre- and post-surgery with licensed, professional physical therapists ready to provide you with the highest quality care. Our goal is to get you back into competition quickly, and performing at your highest level. Book your appointment with us today.