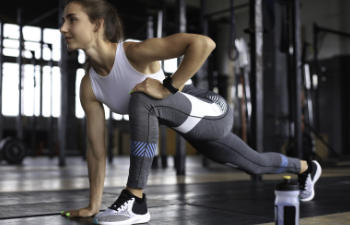 When it comes to exercise, you are probably aware of its benefits towards your physique. However, you should also know that moving your body improves more than the weight and strength of your body. In fact, exercise delivers some profound advantages towards your mind.
If stronger muscles and a leaner waist doesn't motivate you to get active every day, you may be inspired by the following mental health benefits associated with exercise:
Positive Mood and Reduced Stress
Exercise releases endorphins in your brain such as dopamine, serotonin and oxytocin. These "feel good" chemicals after a sweat session can positively influence your mood as well as lower anxiety/stress
Boosted Brain Power
Did you know that your daily workout can enhance your brain? Cognitive function, memory recall and creativity are all improved with the increase of blood flow that is sent to the brain during exercise.
Lowered Pain
Studies show that those who exercise and stay flexible are able to manage their pain better than those who don't. Exercise can increase your pain threshold as well as keep proper blood flow and movement to your joints and muscles.
Need help on navigating a daily exercise plan? Are aches and pains keeping you from working out the way you need or want to? Let Manhattan Sports Therapy help. We offer an expansive menu of services to help patients stay active and reap the valued benefits of daily exercise, including those that benefit your body as well as your mind.