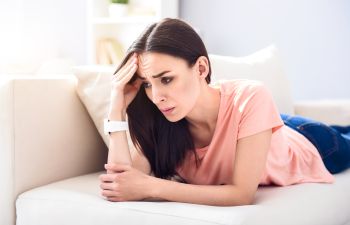 According to the Migraine Research Foundation, nearly 1 in 4 U.S. households includes someone who suffers from migraines. Migraines are more than just a headache. Migraines are a neurological condition that can involve nausea, vomiting, difficulty speaking, numbness or tingling and sensitivity to light and sound.
Depending on the individual, migraine attacks can persist for hours or days, and it is not uncommon for this intense head pain to be so severe that it interferes with daily activities. When it comes to migraines, there is not a one-size-fits-all treatment, and sufferers often have to try several therapies before finding lasting relief. Acupuncture is among the list of potential solutions, and it is one that involves your body's own natural pain-relieving capabilities.
Do you suffer from disruptive or debilitating migraine attacks? If you have exhausted options in traditional medicine to find relief, you may want to consider acupuncture from Manhattan Sports Therapy. The World Health Organization (WHO) has endorsed acupuncture as a promising treatment for pain, including chronic headache pain, since 1979.
What is Acupuncture?
Acupuncture was developed in ancient China, and involves strategically piercing specific areas (or pressure points) of the body with a very thin needle to ease pain. This Chinese practice recognizes 14 meridians along the body that can cause pain or illness if there is a disturbance of energy. Acupuncture treatment typically takes about an hour, and several sessions may be needed to maximum improvement.
How Acupuncture Works for Migraines
The exact reason why acupuncture works for migraines is unclear and still debated. However, countless patients have found the relief they need and deserve with this ancient Chinese practice. While acupuncture seeks to restore the flow of positive energy throughout the body, the modern medical perspective recognizes that acupuncture can physically stimulate certain systems in your body that initiate a healing response. The needles can trigger the nerves to release hormones (like endorphins) and create a positive response within the immune system as well as the circulatory system. This can be highly effective for treating migraines and tension headaches.
A Natural Pain Reliever from Manhattan Sports Therapy
At Manhattan Sports Therapy, we are proud to offer a full menu of treatment modalities for chronic pain conditions such as migraines. Our office offers an elite New York State Licensed Acupuncturist and a Nationally Board Certified Herbalist to perform this unique therapy for migraines as well as back pain, neck pain, osteoarthritis and nausea.
If you have failed to find effective relief from your migraines or want to avoid the use of traditional medication, we invite you to explore acupuncture as a treatment option. Call today to learn more about you can benefit from the natural pain-relieving effects of acupuncture in Manhattan.