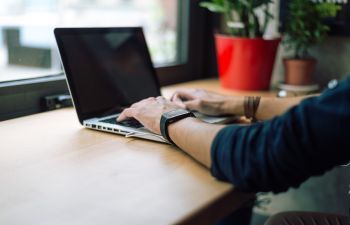 The COVID-19 pandemic has made working from home the "new normal" for millions of Americans. If your home has become your office in the past year, it is important to create an environment that boosts your productivity while also protects your physical health and well-being.
Is your workplace ergonomic? In other words, is your space designed in a way that limits your discomfort and risk of injury? While lounging on the couch may seem like a harmless way to return emails or take a conference call, it can be a damaging habit on your body in the long term.
Posture Healthy Tips For Your Home Workspace
At Manhattan Sports Therapy, we realize the value in optimizing your work environment at home in order to promote overall health and wellness. Here are some quick tips to ensure you don't fall into bad habits while working remotely:
Alternate between sitting and standing
Get up and walk around every hour (set a timer on your phone)
Invest in a sturdy, supportive chair with lumbar support
Consider sitting on a stability ball periodically to promote core muscle engagement
Make sure your eyes are level with the top 1/3 of your computer screen
Elbows should be bent at 90 degrees and hands resting comfortably
Feet planted firmly on the floor with knees bent at 90 degrees
When to Consider Physical Therapy
If you are suffering from pain in your back, neck or hips since you've been working from home, we encourage you to consider physical therapy sooner rather than later. A few simple posture corrections in your setup or easy strengthening exercises between conference calls can make a big difference in how your body feels at the end of the day. In addition to proper posture, we also encourage remote workers to sip water and eat healthy snacks throughout the day and realize the importance of taking in some fresh air and sunshine periodically.
At Manhattan Sports Therapy, we are here to help you live an active and comfortable life despite the challenges that COVID-19 restrictions have brought us. Call today to schedule your private consultation with one of our Board-Certified Physical Therapist.