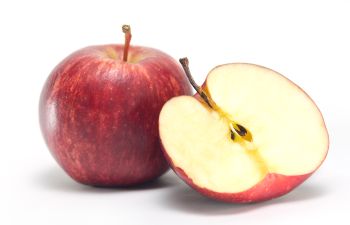 When it comes to exercising, it is common to focus on the foods that will fuel our bodies before the workout. While this is certainly true, it is important to also consider the role that nutrition plays in sports recovery. Whether you are a professional athlete or weekend warrior, what you eat and drink after your workout can be critical. The components as well as the timing of your post-workout nutrition has the power to provide energy to replace muscle glycogen stores, help repair muscle damage and replenish fluids and electrolytes lost during your training. What is in your recovery diet? Here are three basic guidelines:
#1 Refuel
Recovery should start with refueling your body with what was used or lost during your training, which includes glycogen and carbohydrates that help your muscles adapt to your exercise routine. Research shows consuming carbs immediately after a workout can result in a 300% increase in muscle glycogen at two hours – so don't wait too long after your training to refuel!
#2 Rebuild
Next, you'll need to consider rehabilitation at the cellular level. The intake of protein and amino acids are critical to help maximize muscle repair. Keep in mind that it is not just weight lifters that need protein for muscle repair, even a simple cardio session involves muscle breakdown.
#3 Rehydrate
Last but not least, your body needs to be replenished with fluids. Rehydration allows the body to regulate its temperature and blood pressure. Fluids also help carry energy and nutrients throughout your body. Again, not all fluids are created equal. Depending on your type of workout, your body may need water as well as electrolytes and sodium. Ask a sports nutrition expert to help you calculate how much water you should be drinking after your workout to avoid the muscle cramping and fatigue that can occur from dehydration.
Ready to learn more about developing an ideal sports recovery regime? At Manhattan Sports Therapy, we have a sports medicine specialist who provides nutrition counseling based on an individual analysis of your body composition, current diet and activity level. We know that helping clients recover well can also help them avoid injury and fatigue. Schedule your sports nutrition consult with us today!